LynNZart is home for The Artist Lynn Whitford, specialist in Encaustic Art who is based in Nelson, New Zealand, an area renowned for its rich arts heritage.
Working from her Studio Gallery in the beach suburb of Tahunanui only a few minutes drive around the waterfront from Nelson city.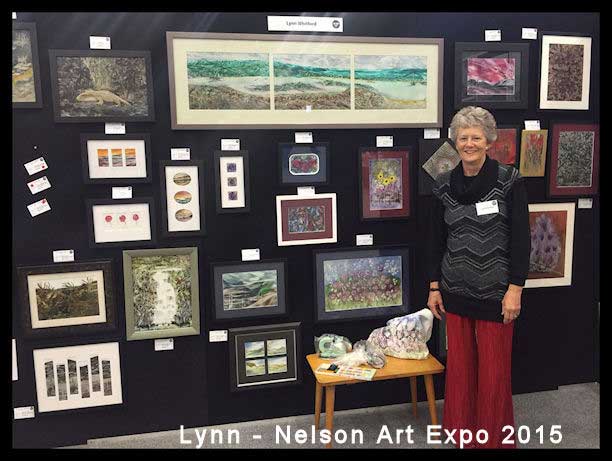 If you like to take the time to visit the gallery, Lynn will be happy to show you her works covering a wide range of Techniques and will even give you a brief demonstration to help with your understanding.
With the gallery being conveniently situated at Ascot Lodge & Gallery, which Lynn also operates along with her husband Steve, there is also the opportunity to stay on site in the private self contained accommodation, maybe taking advantage of one of the Workshops on offer and get a Stay & Play – Workshop & Accommodation Package Deal.