Lynn works from her studio gallery just a few minutes drive around the Nelson waterfront from the city centre in the beach suburb of Tahunanui.
The gallery is based at Ascot Lodge & Gallery where Lynn,along with her husband Steve, also owns and operates a small motel complex meaning they can also offer accommodation along with the encaustic art Workshops Lynn offers in conjunction with the gallery.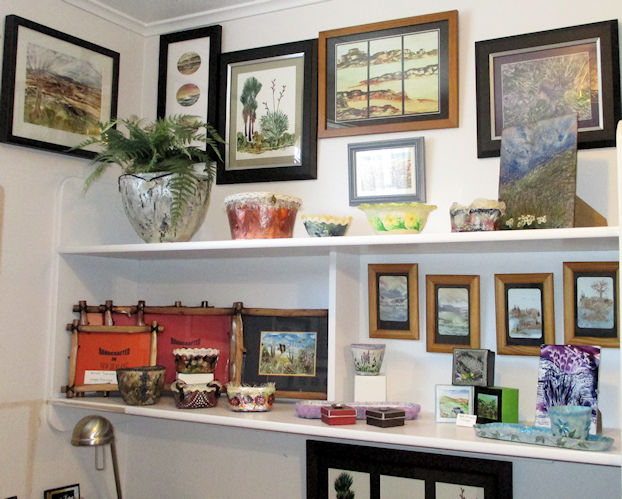 At the gallery you will discover the wide range of art pieces Lynn creates using various encaustic art Techniques, from large paintings to gift cards, containers created from scratch through to handbags she has made and embellished with encaustic, not to mention the hand painted candles.
So when you are in the Nelson area you really should make the effort to visit Lynn at her studio gallery and discover the interesting world of encaustic, get her to give you a demonstration and maybe find an interesting piece of encaustic art to take home or indeed give as a great gift.