Lynn has created many varied artworks over the time she has been working with encaustic. Working with and combining several different Techniques, she has created pieces with a range of looks and textures.
The following are just a few samples, more of which can be seen by following the links through from the examples.
Painting on Card
White Card – Working on a white coated card allows the encaustic wax paints to show to their full depth of colour when polished after application
Coloured Card – Working on coloured card gives a further dimension and colour range to the encaustic wax paints.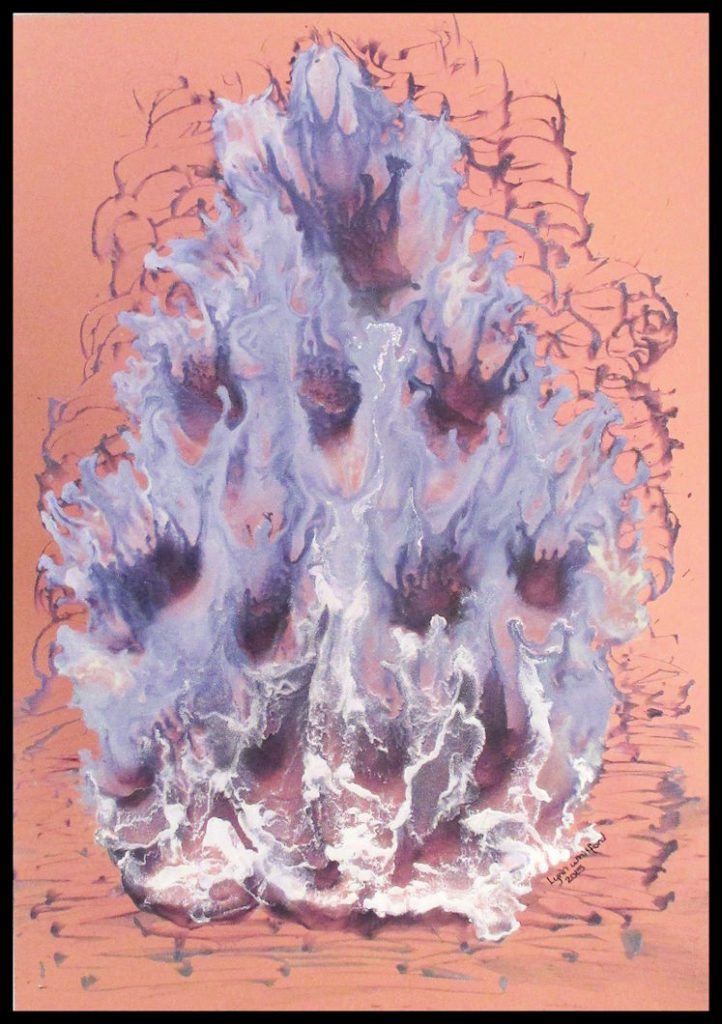 Hot Air Gun – This painting also demonstrates one of the effects achieved with the wax being manipulated by skilful use of a hot air gun.
Hot Plate – Working on a hot plate allows some really interesting effects to be achieved by dragging the card through wax melted onto the hot plate. Card can also be fixed to the hot plate so as to be able to work the wax around with brushes, scrapys and other tools.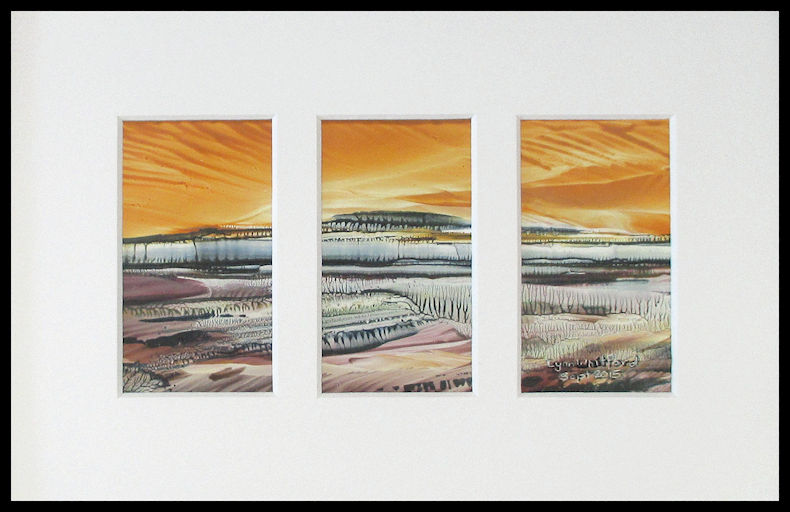 On Board – Working on board allows the wax to be built up over layers to a much greater thickness than is possible on card. This gives a more diffuse look to the works, with areas painted at different levels and in some instances images or objects are embedded in the wax.
This style of work is the most common form of encaustic found in North America.